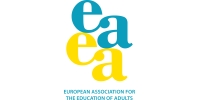 The European Association for the Education of Adults is the voice of non-formal and informal adult education in Europe. EAEA is a transnational, non-profit association with 142 members in 44 countries. EAEA promotes the social inclusion aspects of the EU 2020 strategy; it promotes adult learning and the widening of access and participation in formal and non-formal adult education for all, particularly for under-represented groups. We promote learner-centred approaches that take people's lives into account and enable them to acquire all kinds of competences, with particular attention to basic & transversal skills.
We:
provide information and briefings on EU policy;
cooperate with EU institutions, national and regional governments, and other international organisations such as the Council of Europe & UNESCO;
cooperate with stakeholders, through the Lifelong Learning Platform (former EUCIS-LLL), Concord and the Social Platform ;
release reports, handbooks, project information and results;
provide advice and recommendations for our members' policy work;
help members with exchange of good practice, partner search and dissemination of projects or events;
EAEA aims to support and disseminate its member organisations' engagement in activities, partnerships, policy and curricula development, research and provision for social inclusion and cohesion, democratic participation and combating poverty and discrimination. Linked to an international network of adult education providers, EAEA is leading in mainstreaming innovative concepts in adult learning. EAEA regularly organises European conferences on topics relevant to Adult Education and LLL and links to other European platforms and umbrella initiatives on European level.
Website: http://eaea.org/
Contact person: Raffaela Kihrerraffaela.kihrer@eaea.org